---
From the President's Cab: WCO is working year-round

Posted On: August 21, 2023
By William Smith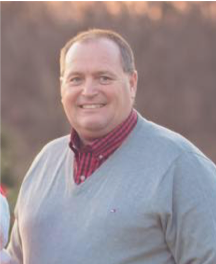 Like much of Wisconsin, we experienced a productive spring with good planting conditions and a bountiful first crop.
But nature had other plans for June, and drought-like conditions started to set in. However, we did get a few 'million dollar' rains and things started to look up. Farming is always a gamble, and this season is no different. If anything, it's been the best season I can remember to make dry hay!
A few weeks ago, the board met in Baraboo for our summer meeting. To encourage attendance during the busiest months, we pair our summer meeting with Farm Technology Days, and choose a location that is adjacent to the show grounds. This year, we hosted our meeting at Driftless Glen Distillery in the heart of Baraboo and enjoyed an insider tour where we learned about the bourbon and spirit-making process. This facility is a destination, we highly recommend taking a tour.
This time of year, the WCO board is busy running our businesses and working with clients. However, the business of running the association operates year-round. In May, the scholarship and awards committee collected and ranked our 2023 scholarship applications. The caliber of this year's cohort is excellent and best of all – very diverse in terms of fields of study. New this year, the committee expanded the program to include non-degree certifications like CDL training. Word is getting out because there were several applicants pursuing this training.
In June, the education committee prioritized topics for the 2024 Forage Symposium, and we will begin contacting speakers in August. As always, our topics come directly from WCO members using the hand-written surveys after each session. Save the dates of February 19-21, 2024, at the Chula Vista for our annual event. You will not be disappointed.
In addition to planning our education content, WCO has been following agriculture and transportation legislation during the biennial budget process. We are thrilled to report that SB 66 (Farm Service CDL) made it through the senate and assembly with bi-partisan co-sponsorship and support. This bill will allow more CDL-eligible drivers to transport things like feed, equipment, and manure to and from the farm and fields by expanding the timeframe from 180 days to 210 days. We asked the Governor's office for a public bill signing which Maria attended on Aug, 4. Read about more WCO legislative involvement on page 10.
As always, stay safe this season, and please contact us with any feedback about the association or issues you are having in the field. Thank you for your ongoing support.
---