---
From the President's Cab: a voice for custom farming

Posted On: March 31, 2023
By William Smith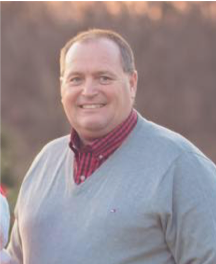 It's hard to believe that in just a few short weeks, we will be in the fields getting ready for another growing season. In fact, much of the cover crops in the Wisconsin have greened up and started to grow!
This is my first column as your president, and while I won't be in this role long (I have one year left in my board term), it's an honor to serve the membership.
This past February, we celebrated with our annual Forage Symposium event in Wisconsin Dells and as usual, the speakers did not disappoint. WCO organized content based on your suggestions, including client bankruptcy, different employee visa types, DOT rules, and more.
One of my favorite speakers was Dr. David Kohl and his presentation about 'mega trends' for 2023 and beyond. I've heard him speak a few times before and I always love listening to his predictions of the agricultural economy for the future. His thoughts on land values, interest rates, and world economics are usually pretty close to reality.
During the WCO annual meeting, held in conjunction with Forage Symposium, we said farewell to three retiring board members who have had a huge impact on the organization. Ray Liska, immediate past president, Derek Ducat, and Josh Bartholomew. It's been an honor working alongside these three guys for several years, and we wish them well in their future endeavors.
We welcomed new faces to the board too. John Osterhaus, Jeremy Heim, and Randy Clark stepped up and we are looking forward to leveraging their talents to benefit WCO. John was even elected VP during his first board meeting! Our article on page 3 will provide a glimpse into their backgrounds and businesses.
In my role as president, I am excited to help continue to elevate our issues to elected leaders. One such opportunity is at Dairy Day at the Capitol on April 19 in Madison. WCO is a sponsor of this event, and we have the unique opportunity to talk directly with our local legislators about issues that are important to us, such as proposed changes to the Farm Service CDL, among others.
As farmers and custom operators, we often want to be left alone to do our work. Being 'busy', albeit legitimate, delegates the work of engaging with elected leaders to 'someone else'. As WCO members, we are the best representatives for our industry, and should be the people who talk about how regulations and laws impact our businesses. We realize that talking to people in Madison isn't for everyone, so we try to make it as easy as possible – and, have a seat at the table when critical conversations are happening.
I look forward to serving this year and wish you a safe and timely spring.
---