---
Online equipment auction benefits WCO; Nov. 22-Dec. 6

Posted On: November 19, 2022
WCO is proud to announce an online auction, Nov. 22–Dec. 6th, coordinated by Hansen Auction Group. The auction includes machinery typical for custom operators, but virtually all items will be considered.
As an association, WCO is looking for creative ways to maintain a strong financial position. Like all of our members, WCO's investments have taken a hit and membership is slowly recovering from the pandemic. In addition, we have ideas for several new programs that could become a reality with additional funds.
The WCO board wants to continue supporting our members through quality content at Symposium, increased scholarships, industry data, and policy initiatives.
WCO will receive two percent of the buyers fee which represents an exciting opportunity for the association.
Consignments from WCO members and outside sellers are accepted and sellers commissions will be 10 percent at most. To make a consignment, contact Parker Massey from Hansen Auction Group at parker@hansenauctiongroup.com or by phone at (715) 642-3981.
To preview and purchase items, go to hansenauctiongroup.com and search for the WCO auction. We will also send an email and promote on our social channels. The auction runs from Nov. 22 thru Dec. 6 at 6 p.m. - find the auction on the Hansen Auction Group website, https://www.hansenauctiongroup.com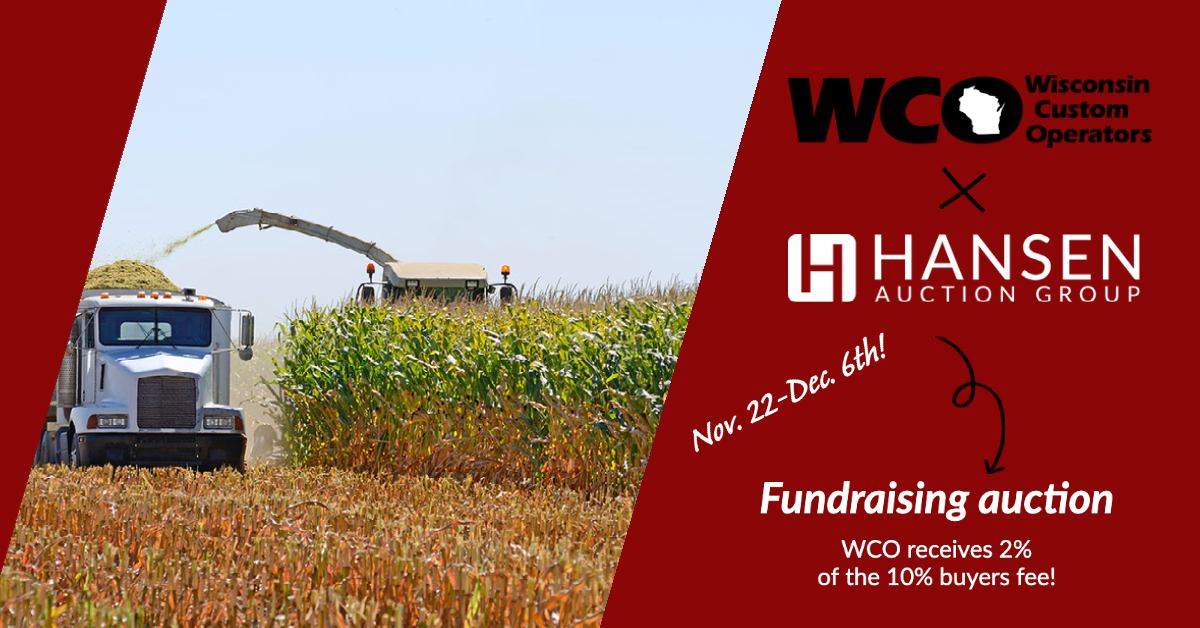 ---