---
From the President's Cab: blessed to have each other

Posted On: November 19, 2022
By Raymond Liska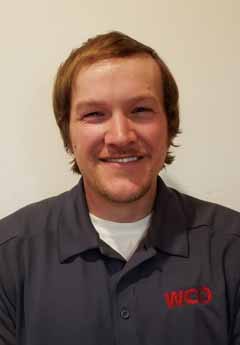 Shaking, rattling, grinding, knocking, are all too familiar to farm equipment operators. Torn belts, loose bolts, and failed bearings are just a few things that could be wrong and must be dealt with immediately.
Having a good sense for something going wrong is as important as being able to turn the wheel when the harvest is on the line. Operators use their skills and experiences to manage their machines persistently day in and day out.
Sometimes the shaking occurs outside of the cab. Tragedy falls on people and families in all businesses, and from all walks of life. These situations are difficult and can't be fixed with wrenches, or diagnostic devices.
I was unfortunate enough this fall to witness tragedy strike my own crew. It was a day like any other day, and I got the call from my senior employee that our close friends and co-workers had to suddenly say good-bye to their baby girl. A parent's worst fear had come true for them, and it shook us all to the core.
Knowing how to diagnose and repair machinery with tools is easy for a custom crew leader but knowing how to comfort people in a time of loss seemed impossible. Prayer and presence were the only things that could be done to help comfort broken hearts. Overwhelming emotions have stayed with all of us, but togetherness has given us strength.
We are so blessed to have each other, and we are grateful to have her memory. Often as crew leaders we get so good at helping people through the fields we forget that we may have to help them through life as well. It touched my heart to see several custom crews stop their machines on a perfect fall day to pay their respects to the parents of this beautiful soul. They will always be in our thoughts, our hearts, and our prayers.
Shaking isn't always bad, sometimes it's an awakening. The members of WCO are a family of operators with a goal to protect our way of life. Networking is our mission and to share our story so that we can learn from one another. We can all be grateful for the experiences of each individual and I encourage you to keep sharing.
Coming together this winter for our annual Symposium is always a great opportunity for everyone who attends. Many topics new and old will surely help us learn and grow together. You are the seed and education provides the nourishment to help grow your ideas, ultimately providing solutions to an ever-changing industry. I thank all of you so much for your dedication to your families, businesses, and WCO.
May God be with you on your journeys and have a safe and happy harvest season.
-Ray
---