---
WCO to host fundraising auction in December

Posted On: July 28, 2022
WCO is proud to announce a fundraising auction planned for December! The auction will be online, hosted by Hansen Auction Group. It will be consignment based and as a custom operator machinery auction.
The auction will be marketed to WCO members, but will accept consignments from outside sellers with equipment for the custom farming industry. Sellers receive 10% and WCO will receive 2%.
The WCO board is excited about this potential revenue stream and several new programs that could become a reality with the additional funds.
Initial ideas for funds include support for ongoing involvement in transportation legislation and start-up funds for a CDL specific scholarship program.
Watch your email for more details about how to consign and purchase from the auction.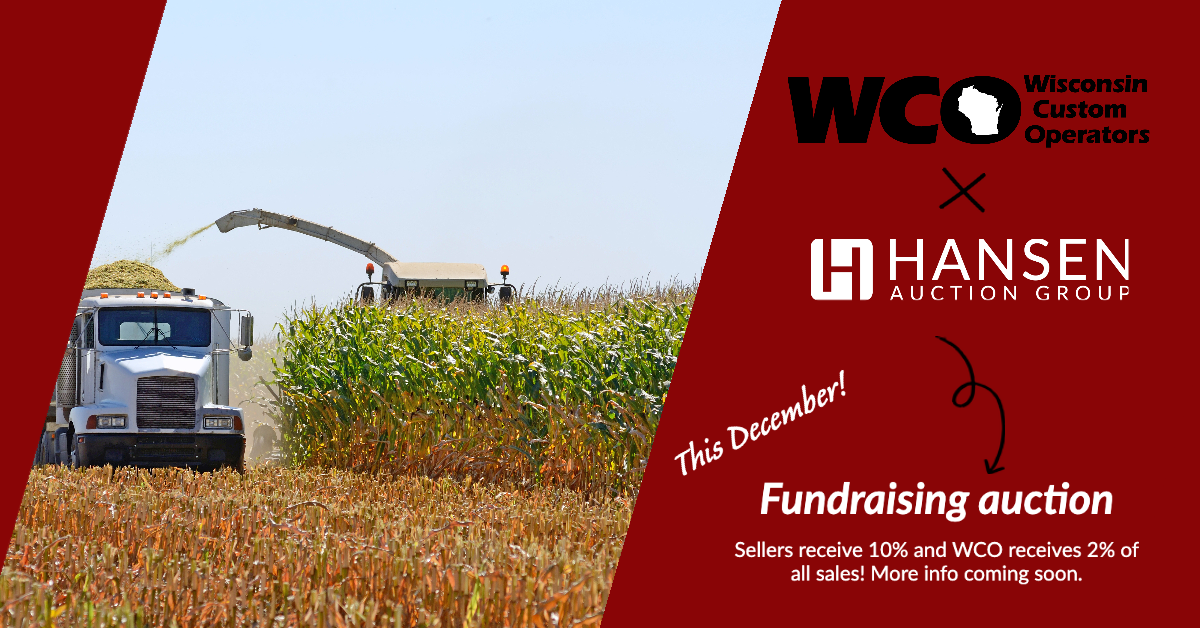 ---