---
Safety expert has long and productive career

Posted On: July 28, 2022
By John Shutske, UW-Madison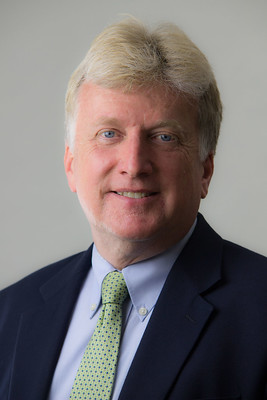 Cheryl Skjolaas is a familiar face and a trusted resource in agriculture safety. After a 38-year career with Extension and the College of Agricultural and Life Sciences (CALS) at UW-Madison, Cheryl will retire this summer.
Cheryl started as an interim 4-H Youth Agent in Pierce County in 1984 and then moved to St. Croix County where she led programs for 800+ youth and 350 adult volunteers. In December of 1990, Cheryl was recruited to join a team in Biological Systems Engineering in CALS with Dr. Ron Schuler and others.
She came to work on evaluation in an agricultural safety and health program funded by the National Institute for Occupational Safety and Health. She was also responsible for outreach with the AgrAbility of Wisconsin program.
Cheryl was instrumental in managing the Wisconsin Safe Operation of Tractor and Machinery Certification program and the County Farm Safety Grant program after the legislature mandated training for youth in the state and CALS approved a research and outreach education center in the early 90s. She led efforts to distribute $20,000 each year for local farm safety grants to collaborative programs led by community organizations that included Extension, vo-ag and agri-science programs, public health, technical colleges, and farm organizations until 2019.
In 2000, Cheryl took on an important role as the National AgrAbility Program Manager where she aided state projects. She worked with the national project team in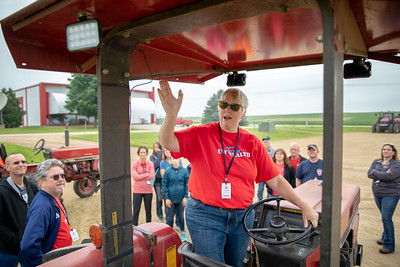 Washington D.C. to conduct annual national training workshops and developed technical assistance resources, project evaluation, and marketing materials. During these times, Cheryl also directed the UW Center for Agricultural Safety and Health.
Her leadership with the National AgrAbility program was critical to the states. She was a great resource - and her ability to connect to the national groups was vital.
Not too far in the distant past, funding for many Extension programs was called into question. As part of my role with the dean's office at the time, I visited with key leaders in the Wisconsin Senate and Assembly to talk about the future of these programs. At least a half dozen legislators from both sides of the aisle turned in their chairs to grab a copy of a technical resource manual on Implements of Husbandry provided through Cheryl. Most legislative staffers noted that she was on speed dial! They relied on her as a resource to create sound public policy around public roadway safety, specifically citing Cheryl's role and leadership. The same occurred within the Ag Coalition as we dealt with budget issues in 2015.
With such a long and productive career and so many accomplishments to be proud of, please join me in congratulating Cheryl as she moves to her next chapter in life!
---