---
From the President's Cab: don't focus on the low spots

Posted On: July 28, 2022
By Raymond Liska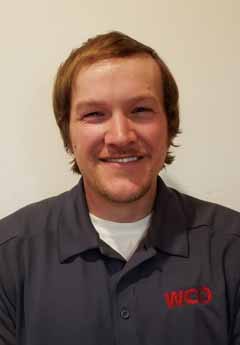 A slow start for fast-paced crews across the region was the kick-off for the 2022 cropping season. From north to south and east to west, a variety of weather patterns left both people and machinery idling patiently, waiting for the opportunity to get to work. As always, the weather finally broke and the dust began to fly, hoses were reeled in and out, planters and tillage tools crept along from one end of the field to the other, and the buzzing of tanker trucks continued in perfect rhythm from sunup until.…the sun came up again. Preparing the soil and sowing the seeds soon led to hay making. Harvest crews worked hard to put up the best quality feed while dealing with break downs, limited supplies, logistics, help, etc. all while trying to dodge rain clouds. All in all, the pace paid off and the work was completed.
As the crops continue their life cycle and you take the time to stop and admire the fruits of your labor, you may notice something about the endless fields of lush green. Perhaps it's a low spot, discoloration, or some weeds around the edge, whatever it is it may require some individual attention. Our businesses, like our fields, require individual attention, and at the center of many businesses is the team of people needed to operate the equipment safely and efficiently. The shortage of quality employees is a hot topic between custom operators and is not going away any time soon. Ideas are discussed with the only outcome ever being "it's up to YOU to make it happen."
WCO does not take this issue lightly. Last winter at the annual Symposium, we listened to a panel of current and previous H2-A employers from the USCHI group. In addition to this panel, WCO invested in a keynote speaker to help motivate and promote team building and leadership. Thinking about managing a crew is not just something we can do once a year at Symposium. Throughout the year, WCO makes many efforts to promote and educate future agriculture professionals. WCO offers a variety of awards and scholarships designed to reward the most promising applicants with financial support toward their career pursuits.
Our most recent efforts have been to elevate your needs to the state legislature regarding the expansion and improvement to Farm Service CDL rules. The Farm Service CDL program is a great way to help keep a steady flow of drivers coming into the industry and WCO is eager to hear your ideas, questions, and concerns regarding this topic.
Sometimes fields experience flooding, and debris washes in during the growing season. Before harvest can commence, this problem must be dealt with. Preparation of your business for the fall harvest requires time, energy, and careful thinking. Inflation is also top of mind for us as business owners. Everything from replacement equipment, parts, supplies, all the way down to the light bill influences the bottom line.
The WCO annual member survey has helped members make informed decisions when setting or adjusting rates for services. Throughout the years, the survey has expanded to include things like acres serviced, distance traveled, benefits for employees, etc. as well as rates for manure handling and application. The survey is sent to member owners and managers by email prior to the annual symposium and has been designed to be easy to fill out. The results are then posted to the WCO website. WCO encourages members to participate in and use this confidential survey to help reflect the most accurate trends of the industry.
Whether growing crops, chopping, baling, or spreading manure, sometimes things just don't go as planned. You are not alone, and many operators experience similar stress points and find ways to make good of the situation. Don't let the low growing areas in your field be the primary focus of your business. Be proud to be a part of this great group of people with the skills, motivation, and equipment to produce food for the world! Remember that WCO is here to help you. Have a safe and happy harvest season and may God be with you on your journey.
-Ray
---