---
From the President's Cab: a grassroots movement

Posted On: March 28, 2022
By Raymond Liska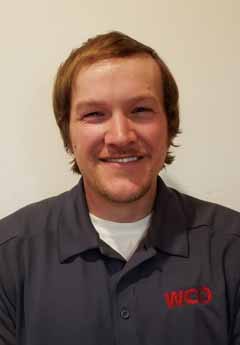 Years ago, a group of individuals sat down together in a town hall style fashion because they wanted to change the outcome of their situation.
Ideas and goals were discussed, alliances were formed, decisions were made, and from that meeting came a group of individuals with the motivation to make a difference.
And while they weren't drafting the declaration of independence, they were drafting what would eventually become Wisconsin Act 377; giving agriculture on the highways the definition and clarity it needed to propel the Wisconsin agricultural machine to become one of the greatest fleets in the world.
Wisconsin Custom Operators members, board of directors, and sponsors were recently together in the Wisconsin Dells, in person, for the Forage Symposium and annual meeting. With the absence of our in person meeting last year, we made a point to serve our members in a bigger way in 2022.
Together with our education committee, the WCO board of directors works all year to bring you relevant topics from experts. We hear time and time again that exhibitors, sponsors and most importantly our members find tremendous value in Symposium. Some even say it's the best event they attend all year!
Topics presented have ranged from current issues affecting custom operations, to new, unrealized areas of expertise, all to give you the 360-degree view of your business.
Probably the most visible additional investment at Symposium was our two keynote speakers. Tom Wall, also known as The Dairy Coach, opened the event with a thought-provoking talk about "people problems" geared toward business owners. Recruiting and retaining talent has always been important to WCO members, and with competition for employees at an all-time high, Tom's presentation hit home for a lot of us.
Our Wednesday morning keynote, Shannon McCain, helped the audience work through generational differences in our businesses. Like many farms in Wisconsin, custom farming businesses are often multi-generational. This fact can be both our biggest asset and our greatest challenge.
Of all the relevant topics available at Symposium, safety remains the cornerstone of our association by continuing our safety certification program, to ensure that everyone makes it home to their families this year. If you missed the accredited sessions this year, make sure to attend local safety events and send us a copy of the agenda so you can keep your certification current.
The founding members of WCO had an idea in mind when they decided to sit down together. But they weren't just paving the way for trucks and tractors, like their fathers and mothers before them. They were planting the grassroots movement that is still growing in our hearts today. These are the roots that connect people from coast to coast and beyond, and these are the roots that motivate us now to preserve the greatness of past, present, and future.
I encourage everyone this year to share your ideas, plant the seeds for future generations, and let WCO be the vehicle to propel those ideas forward. The deep roots of our existence have a firm hold in the soil of our society. Have a safe and happy harvest season, and may God be with you on your journey!
---