---
From the President's Cab: behind the scenes

Posted On: November 22, 2021
By Raymond Liska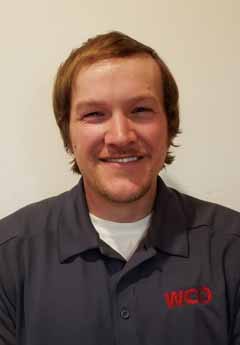 What happens behind the scenes of a custom farming operation is something that often goes unseen to many who pass through the countryside.
As the season's end draws nearer, the charismatic rhythm of choppers and combines in the field, along with the steady flow of trucks and tractors on the road and the miles of hose laying in the ditch will be cleaned, repaired, rolled up, and stored away. While the keys on our machines may be turned off, our minds are not.
Harvest managers, employees, dealers, manufactures, and a vast network of support personnel will be busy behind the scenes until spring planting. No one knows what kind of challenges 2022 will have in store for us, but as my uncle and mentor once told me "If you farm every year like it's going to be a bad one, you might miss out on the good one." What will your behind-the-scenes operation look like this winter?
For starters, be sure to mark your calendars for February 21-23 at the Chula Vista resort, Wisconsin Dells for the annual Forage Symposium. After cancelling the in person show last winter, the WCO board, staff, and committees have stepped up to ensure that 2022 can provide a forum for great discussions and networking. There will be something for everyone, and we hope our seminar choices will benefit your businesses and you come away having learned something. And by everyone, we mean EVERYONE! Bring your families for some water park fun, employees wear your company shirts proudly and all friends of WCO who attend should enjoy our trade show.
WCO is proud of our mission to provide the forum for networking, but we rely on the membership to have meaningful discussions with each other. COVID19 has lifted the curtain to the vast and intricate workings of the national and global economy, and there is little doubt that we will see a paradigm shift in the near future. We are already witnessing shortages and price increases in food, fuel, fiber, and fertilizer, along with availability of critical parts, tires, and replacement equipment.
The conversations and ideas we have amongst one another are what ultimately lead to the outcomes we have as a group. Talk to each other, stand up and let your voice be heard. There are many outlets for your topics and ideas through joining committees, talking to directors, or filling out those little pieces of paper at the end of each symposium session.
Often after a long, hard season in the fields, someone unaware of the critical planning it takes to run a custom business will say, "you're done harvesting, now you have nothing to do." Often, I don't even know where to start with my answer because there are so many things to do. However, recently I've found the quick answer many of us already know all too well, "we spend as much time and more working behind the scenes, as we do out in the fields."
When doing you're 'behind the scenes' work for 2022, do so with careful and critical planning, and remember that WCO belongs to you and your business. Watch vigilantly and remember there is a time for waiting for things to happen and a time to run at them head first.
Wear your company colors proudly under the proud colors of this great free nation and lead the charge into 2022 as a crucial component of American agriculture. May God be with you on your journey and have a safe rest of the harvest season.
---