---
Shinners reflects on career: "the students made it fun!"

Posted On: November 22, 2021
By Maria Woldt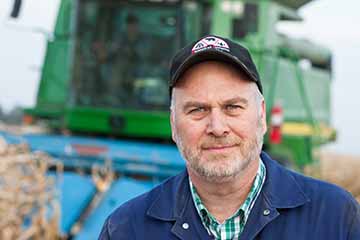 In the world of agricultural equipment, most people know Kevin Shinners. He's been a professor of biological systems engineering at UW-Madison since 1985.
During that time, he's done all the things that equal a successful career in academia, like mentor 53 graduate students, brought in $7.2 million in research funding, publications, book chapters etc. But it's his passion for farmers and students that have always stood out.
WCO has been lucky enough to have Kevin as an advisor and board member for the past 14 years, and when he retires in January, he will step down from the board. We caught up with Kevin to talk about his time with WCO and other career reflections.
Why did you get involved with WCO?
When Ron Schuler retired from UW-Madison, I was asked to replace him. I had always left such tasks to the extension folks because this type of service was part of their job description. But with fewer and fewer faculty with the necessary expertise at UW-Madison, it was logical to those of us in the field that we needed to step up no matter what our appointment.
What have been your major contributions to WCO?
My biggest direct contribution was starting the scholarship committee, developing the selection criteria, and running that committee since 2010. As WCO has grown both in members and dollars over the years, we have expanded the award dollar amounts and number of awards.
Do you have a favorite research project?
I guess I had the most "impact" with the early work we did on kernel processing. We led the first research project in the US and with Randy Shaver (also from UW-Madison) conducted the first feeding trial on this technology. We certainly did not develop this (it came out of Europe) but the work we did to understand and promote that technology made a big difference in dairy nutrition in the US.
My research group also conducted early research on baleage that provided recommendations for applying the technology under typical US conditions. Baleage is now a common and widely used storage alternative in North America. We also applied the experience and tools we developed with hay and forage systems to research harvest and storage issues of biomass crops such as corn stover and perennial grasses.
The research projects I've enjoyed most were those that had great students working on them – no matter what the results. When you had great student research teams –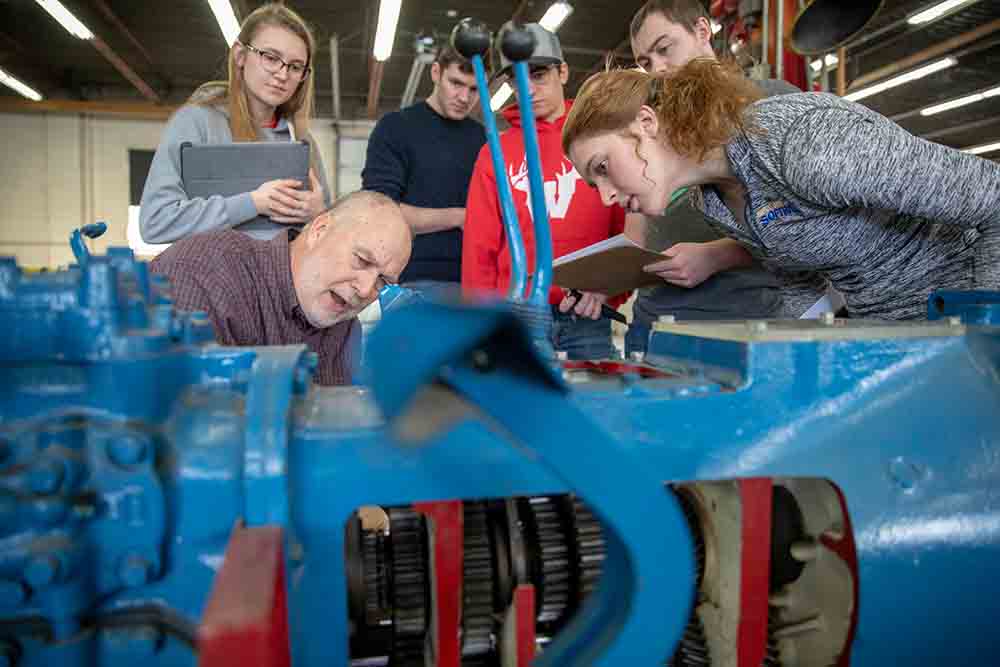 student groups who had real passion for agricultural machines and technology – well it just was a lot of fun. I can recall sitting around the lab, playing Sheepshead and just yakking for hours about equipment and farming with these students. It was a real blessing to work with them. They have made a real impact on the equipment industry here in Wisconsin and around the Midwest – I couldn't be prouder of their accomplishments.
What are your parting thoughts for WCO members?
Agriculture is under a lot of pressure and the changes we will experience will be dramatic. Participating in organizations like WCO will be critical to manage and react to these changes.
What do you plan to do in retirement?
I'll continue to work on a few research projects and finish mentoring a few graduate students. My wife and I hope to build a "getaway" property in Green County on some land we own – just wish those lumber and supply prices would come down!
We will honor Kevin Shinners at the WCO annual meeting on Wed. Feb 23 during the Forage Symposium at Chula Vista resort in Wisconsin Dells.
---