---
Good truck, trailer maintenance helps prevent accidents on the road

Posted On: July 19, 2021
By Mary Hookham for WCO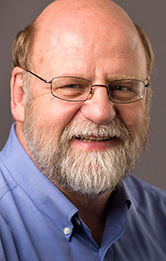 Driving down the road pulling a trailer appears simple at first glance. But doing so safely is actually quite an accomplishment. Many truck drivers experience complications, and even accidents, if they don't complete a list of safety protocols before hitting the pavement. This is the only way to ensure trailers won't disengage and go rogue to cause accidents.
"You can't plan for everything but you can do your best," said Fred Whitford, clinical engagement professor in botany and plant pathology at Purdue University and director of the college's pesticide programs.
Whitford said forty percent of truck drivers lose trailers. Careful planning, thorough vehicle maintenance, driver state of mind and insurance coverage are just some of the issues to consider when dealing with truck-and-trailer accidents on the road. Truck drivers can diminish doubt about who is responsible when an accident occurs if they've meticulously planned for several possible scenarios.
"There is always a question of who is responsible, and there are two sides to every story," Whitford said.
Using couplers and cross chains are some of the easiest and best ways to prevent trailer disengagement. When the tongue comes down and chains are hanging but not crossed, the tongue hits the pavement. If the chains are crossed, it creates a cradle for the tongue, preventing it from hitting the pavement.
Truck maintenance is one key to success on the road. Whitford advises truck drivers to have knowledge of the vehicle they drive and its service record. Keeping brakes in good condition should be a priority for any driver as well as tracking number of hours drivers work and knowing that number before stepping into a vehicle. Maintaining posted speed limits, or going slower if needed, is important. Drivers using medication should be well aware of the effects of those medications and their side effects before driving.
"Get your employees to tell you when trucks have problems, then you make the decision from there as to when that has to be fixed," he said.
In some accidents, drug and alcohol tests are done to help determine who was responsible. Perhaps a driver caused an accident by being intoxicated but tests need to be done to establish those facts before anybody can lay blame.
"Look at the facts of the accident," Whitford said. "Take pictures, use drones."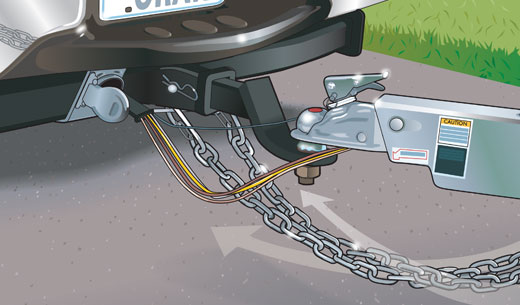 Whitford also recommends taking at least one vehicle in the fleet to a third party for annual inspections. This shows companies have nothing to hide when it comes to vehicle maintenance and care, he said.
Keeping detailed maintenance files in each vehicle about that vehicle and trailers associated with it is crucial. This helps vehicle owners, all drivers and anybody involved in accidents informed about that specific vehicle and trailer.
"Write everything down no matter how big or small," Whitford said. "This is a critical piece in investigations."
All equipment needs slow-moving signs that are very clear, easy to read and not faded. These need to be attached to implements where drivers behind can easily see them.
"Don't just assume it's ok to have it only on the tractor because in most cases, the implement blocks the sign," he said.
Whitford suggests truck owners and drivers should learn their insurance policies intimately. This includes knowing the covered travel radius and what will happen if drivers go beyond the radius. Looking seriously at the cost of insurance can save plenty of trouble in the future, he said.
"The bottom line is that this is serious business," Whitford said. "[The consequences of] accidents last a long time, so we all need to do these safety things and put out good trucks with good drivers."
---