---
Professionalism, consistency focus of Argentinean farm business

Posted On: November 03, 2020
By Mary Hookham for WCO


Patricio Aguirre Saravia of Buenos Aires, Argentina has built his custom farming business from the ground up using professionalism, hard work and consistency. His open mind and attitude of gaining knowledge to do better for his customers continues to serve him well.

"One of the most important lessons I've learned is that you have to work to be the best, but you don't have to be arrogant," Saravia said. "You must learn every day."

At the 2020 Symposium for the Midwest Forage Association, Wisconsin Custom Operators and Professional Nutrient Applicators Association of Wisconsin, Saravia told his story of growing up on a farm near the small town of Carlos Casares in the northern part of Argentina. His family operated a dairy farm and a factory, and had an imported chopper that they used to make silage every year in December and again in April. During the summer months, the chopper sat idly so Saravia would travel to the central part of the country with the chopper every year to hire himself out for three months at a time.
He and his brother started the Duckas Group in 1983, which provided silage services to area farmers. This entrepreneurial adventure proved to be a successful, long-term business venture for both brothers.

Tim Everson of Insight FS in Waushara County appreciated Saravia's message of do your best and be adaptable to the times. Treating employees as consistently and considerately as possible was also a great lesson for everyone, he said.

"Don't just be status quo if you want to grow your business and work with customers," Everson said. "And your employees should know if they're going to get into this business, this is what the job description is but they will be taken care of well."

In 1987, the economy in Argentina was terrible and inflation rates were very high. Saravia's family struggled to keep their farm running but eventually decided the best option was to sell out. Saravia asked only for the New Holland chopper as payment during the sellout so he could continue hiring himself out for custom work. He was not given the chopper but had an opportunity to buy it at a judicial auction about a year later.

"I did not have the money, but most of my clients gave a hand and they lent me the money," he said. "My main client offered to give me work instead of money, so I planted his corn and then chopped it that summer."

Saravia hired himself out for nine months and lived in a hotel without his family. By the time he and his wife had their first son, Saravia was making enough money to rent a house closer to the farm where he was working. He was overjoyed to be able to have his family nearby.

"Keep your family with you no matter what," he said.

Although his brother passed away in 2006, Saravia has continued his family business enterprise, now operating three custom farming services under the Duckas Group with a team of employees. He prides himself on setting a great example of professionalism for his employees to mimic every day.

"Because of our professionalism, we have the same customers from 37 years ago when we started our company," Saravia said. "I'm very proud of that."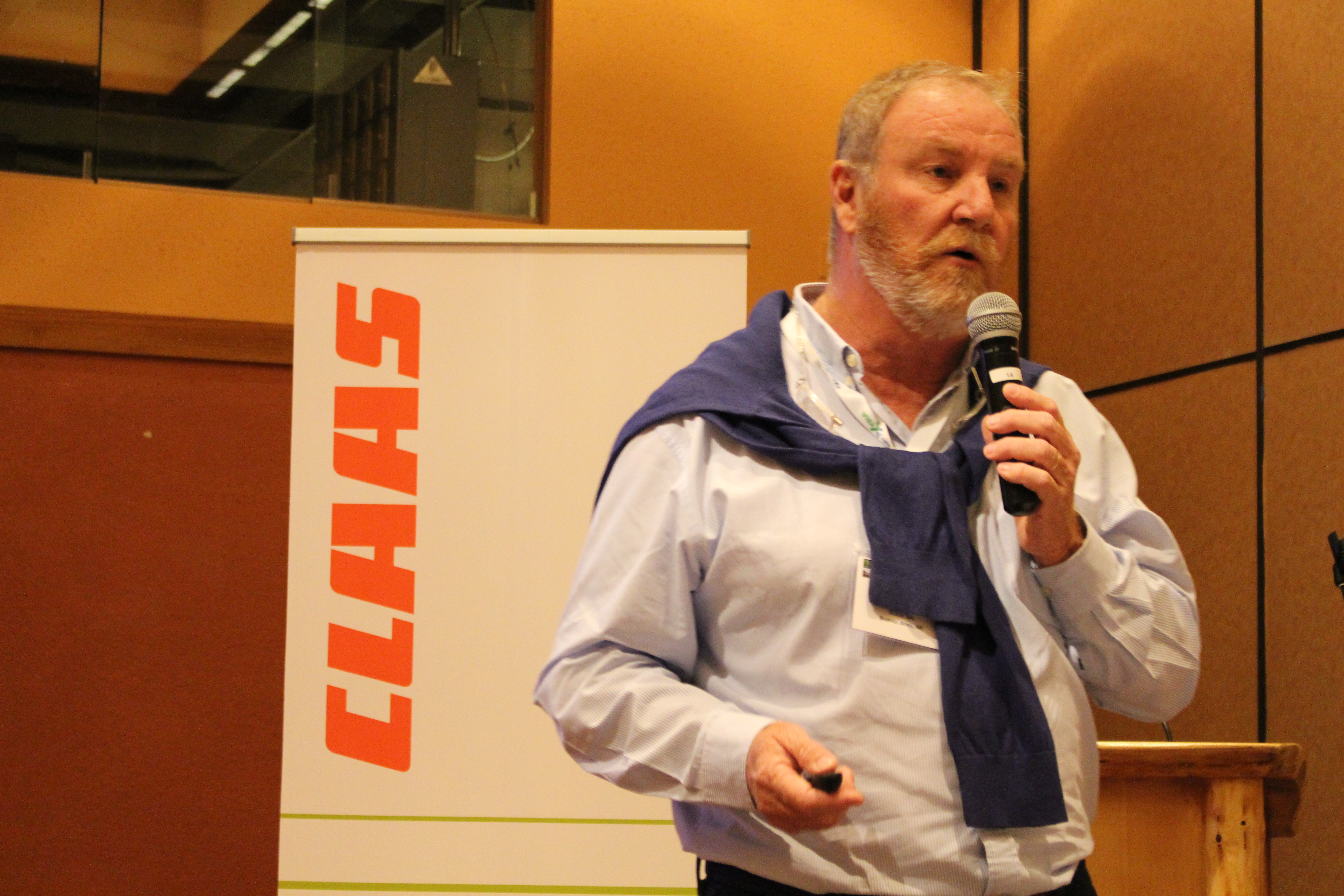 After his brother passed, Saravia wasn't sure he could handle running the company that had gotten quite large for two people to operate. He reflected on what customers he could no longer work with but he quickly realized he couldn't drop anybody from his client list. Instead he had to learn to improve the company from the inside out to be more efficient and better able to manage such a large operation. He began making business investments and training his personnel and operators while continuing to be professional.

"Farming is different now," he said. "You have to be one step forward and on the lookout for what's coming. You have to look for a place for the next generations."

He has learned many lessons over the years that he works to share with his employees and simply take to heart as he plans for the future of his company. Taking responsibility for doing his best work at every farm is crucial for the success of his business, he said. Farmers will grow their operations if they trust the people working for them.

For us, it is a big responsibility to do our best to be on time, correct and professional," Saravia said. "Each farmer grows if they have our service, and if the service is good, they grow more."

Farmer Kathy Vander Kinter of Green Bay found Saravia to be a very interesting speaker. She said she didn't realize how advanced the technology is in Argentina and was impressed by the custom services they offer, including infrared technology testing in their silage bags and on-site density checks.

"That's not something we hear a lot of the custom operators in our area going out and doing, so I guess I had this ignorant perception that maybe Argentina was a third-world country when actually we could probably learn some things from them," she said.
---