---
Online equipment auction benefits WCO; now accepting consignments

Posted On: November 19, 2023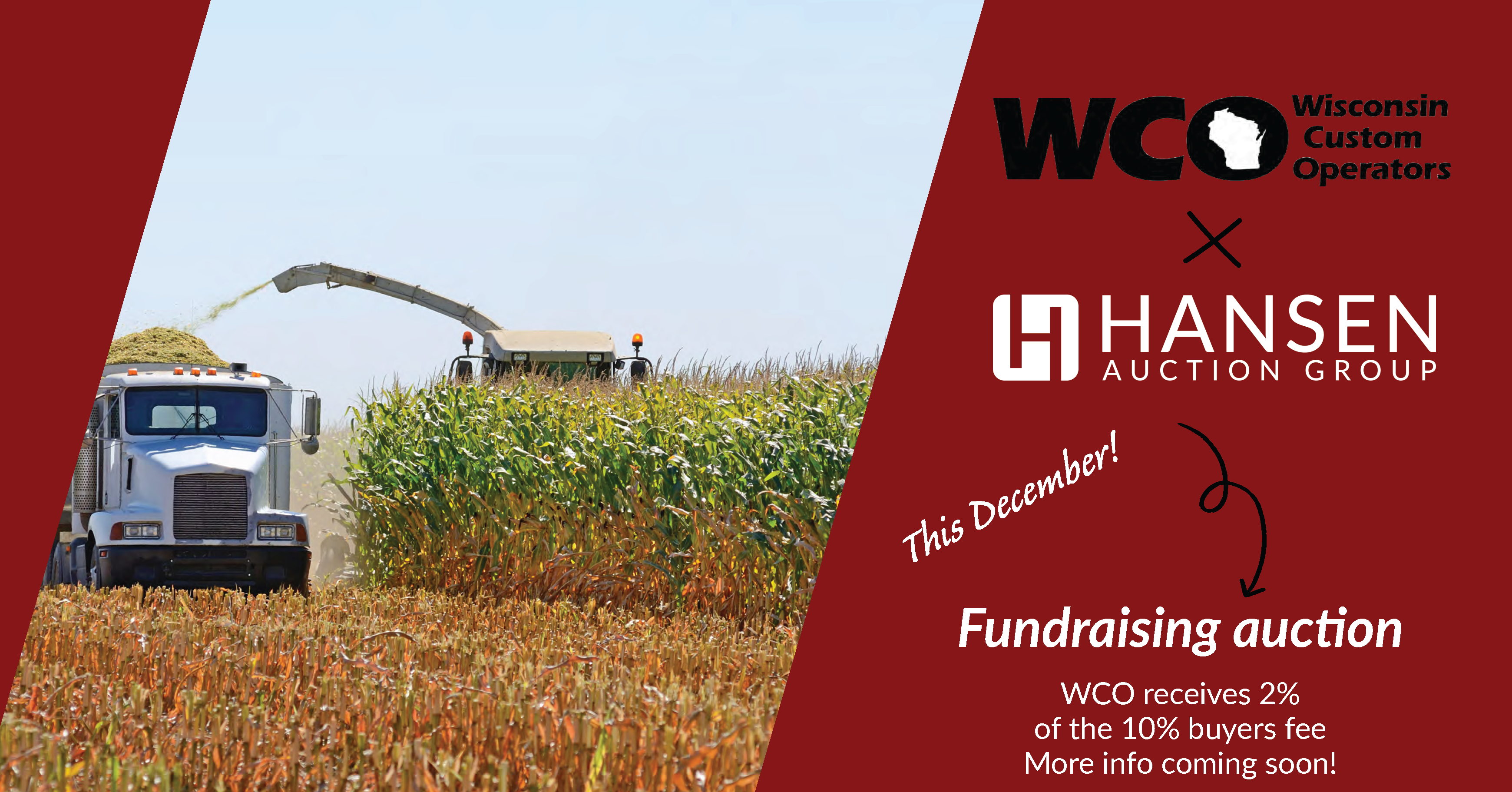 WCO is proud to announce another online auction, starting in late November through Dec. 12, coordinated by Hansen Auction Group. Consignments are being accepted through November 27. The auction includes machinery typical for custom operators, but virtually all items will be considered.
As an association, WCO is looking for creative ways to maintain a strong financial position. WCO's investments are slowly recovering and membership is strong, but sponsorships are not as easy to come by due to industry consolidation. In addition, we have ideas for several new programs that could become a reality with additional funds.
The WCO board wants to continue supporting our members through quality content and speakers at Symposium, increased scholarships, industry data, and policy initiatives.
The board wants to keep membership and event costs affordable and doesn't want to pass organizational losses on to members. This has never been WCO's practice, and we don't plan to start now.
Like our previous auctions, WCO will receive two percent of the buyers fee which represents several thousand dollars for the association. The more consignments, the better we will do. Thank you in advance!
Consignments from WCO members and outside sellers are accepted and sellers commissions will be 10 percent at most. To make a consignment, contact Parker Massey from Hansen Auction Group at parker@hansenauctiongroup.com or by phone at (715) 642-3981.
To preview and purchase items, go to hansenauctiongroup.com and search for the WCO auction. We will also send an email and promote on our social channels. The auction runs from Nov. 27 thru Dec. 12 at 6 p.m.
---